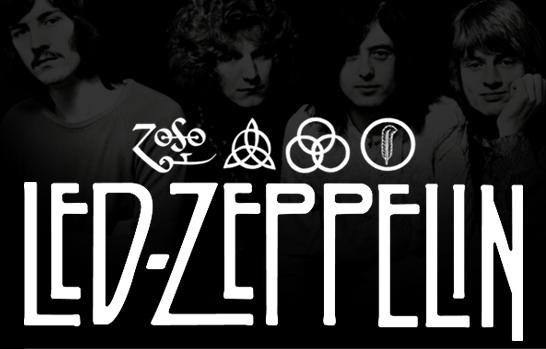 Led Zeppelin Rarities - Published on Jun 17, 2018
June 7th, 1977, in New York, NY
0:32 The Song Remains the Same
6:02 The Rover/Sick Again
12:55 Nobody's Fault But Mine
20:31 In My Time of Dying
32:09 Since I've Been Loving You
41:45 No Quarter
1:08:46 Ten Years Gone
1:19:38 The Battle of Evermore
1:25:56 Going to California
1:32:53 Black Country Woman [cuts out]
1:33:25 Bron-Y-Aur Stomp
1:39:22 White Summer/Black Mountain Side
1:45:42 Kashmir [featuring an out-of-tune Mellotron]
1:56:33 Over the Top/Moby Dick
2:18:55 someone shoots off fireworks
2:19:06 Guitar Solo
2:29:40 Achilles Last Stand
2:39:49 Stairway to Heaven [solo only]
2:46:00 Whole Lotta Love
2:47:25 Rock and Roll
L'Olympia, Paris, France (ENGLISH ONLY)



Led Zeppelin Mothership Delux Edition

Featuring the premiere-version (90 minutes) of live performance footage culled from the 'Led Zeppelin DVD'. The recording of the DVD spans the years from 1969 to 1979 and includes performances from the Royal Albert Hall in 1970, Madison Square Garden in 1973, Earls Court in 1975, and Knebworth in 1979, plus other footage.

Arguably the biggest rock band in the world Led Zeppelin remain one of the most influential and innovative groups in music history. With over 200 million albums sold worldwide, their catalog is one of the most enduring bodies of musical composition to come out of the 20th century.
Led Zeppelin Mothership Delux Edition, is a 24-track, two-CD plus 1 DVD comprehensive collection that spans their illustrious career.
All eight of the band's classic studio albums are represented here, with the tracks being personally selected by Jimmy Page, Robert Plant, and John Paul Jones. Mothership includes landmark songs such as "Whole Lotta Love," "Immigrant Song," "Kashmir," "Rock And Roll," "Dazed And Confused," and "Stairway To Heaven." The set will also include new liner notes by famed rock writer David Fricke.

Track Listing

Disc 1
1. Good Times Bad Times
2. Communication Breakdown
3. Dazed And Confused
4. Babe I'm Gonna Leave You
5. Whole Lotta Love
6. Ramble On
7. Heartbreaker
8. Immigrant Song
9. Since I've Been Loving You
10. Rock And Roll
11. Black Dog
12. When The Levee Breaks
13. Stairway To Heaven

Disc 2
1. Song Remains The Same
2. Over The Hills And Far Away
3. D'Yer Maker
4. No Quarter
5. Trampled Under Foot
6. Houses Of The Holy
7. Kashmir
8. Nobody's Fault But Mine
9. Achilles Last Stand
10. In The Evening
11. All My Love

DVD
We're Gonna Groove (Royal Albert Hall)
Can't Quit you Babe (Royal Albert Hall)
Dazed & Confused (Royal Albert Hall)
White Summer (Royal Albert Hall)
What is & What Should Never Be (Royal Albert Hall)
Moby Dick (Royal Albert Hall)
Whole Lotta Love (Royal Albert Hall)
Communication Breakdown (Royal Albert Hall)
Bring it on Home (Royal Albert Hall)
Immigrant Song (Audio: 1972 / Pics, Australia 1972 Super 8)
Black Dog (Madison Square Garden)
Misty Mountain Hop (Madison Square Garden)
Going to California (Earls Court)
In My Time of Dying (Earls Court)
Stairway to Heaven (Earls Court)
Rock and Roll (Knebworth)
Nobody's Fault but Mine (Knebworth)
Kashmir (Knebworth)
Whole Lotta Love (Knebworth)
| | | |
| --- | --- | --- |
| | | |
| | | |
| | Visit the Led Zeppelin youtube video channel for more videos - click here | |
Led Zeppelin Mothership Delux Edition